November 4th, 2007
Link: /media/blogs/brinley/_photoplug.plugin.zip
I've been trying to get my missus to update her blog but one of the features that she wanted as a way of embedding slideshows and photo galleries stuff.
So I ended up writing a simple one and named it photoplug.
Currently it only supports flickr and picasa.
What it does is it extends the renderer plugin to convert flickr and picasa tags into its respective embedded slideshows.
November 3rd, 2007
In response to a query on the LG3D forums about being able to extra the applications from LG3D for use in a standard linux desktop I've been playing around with implementing Java3D to render through the support of Compiz. I've had some initial success as you can see below. Now just to get continuous updates working. I'll post some details on the how soon.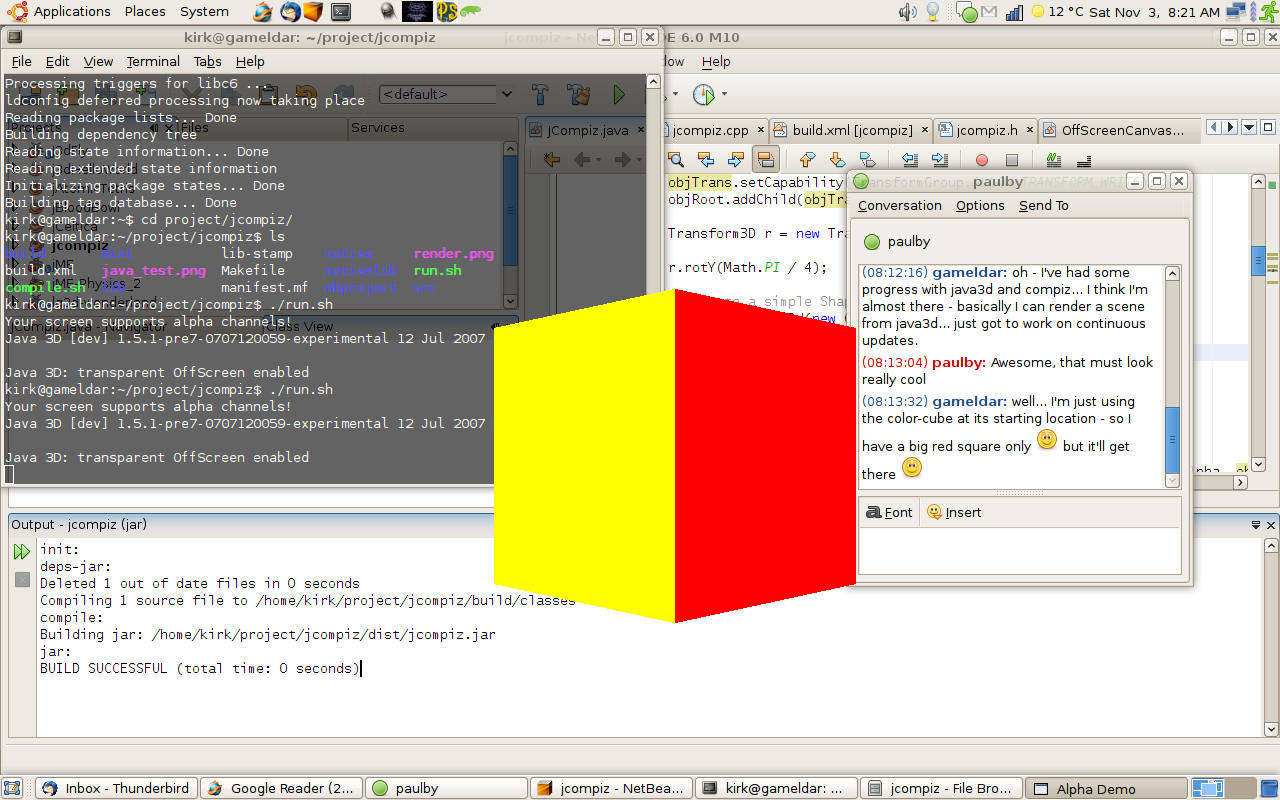 November 1st, 2007
Rebate Heaven is an interesting site that claims to provide rebates on certain stuff or services that was purchased online. The have got a comprehensive list of promos of which I have applied for a rebate on my webhosting package in July. They claim to take approximately 60-90 days to process the rebate. I've emailed them and have not heard back from them for over a week.
I originally started writing this article because I thought that I was conned by them cos my rebate never arrived. Moreover, Google wasn't much helpful in telling me if it was for real or a rip off.