April 22nd, 2011
For the work that I do, I have to upgrade my browsers often and work with the latest releases. However with the recent upgrade to Firefox 5, a bunch of addons keep throwing the following error.
Code
| | |
| --- | --- |
| | ReferenceError: Components is not defined |
March 26th, 2011
My Nintendo Wii has been crashing / freezing / hanging with a loud buzzing beeping sound in the middle of playing games especially Call Of Duty: Black Ops even when I had the original game and it appears I'm not alone.
Some people have mentioned that it maybe due a damaged or scratched CD or that the DVD rom on the Wii is faulty. However, I still encountered the issue when I copied my game to a USB drive to load via USB loader.
After much research, I managed to fix the buzz freeze for myself.
March 6th, 2011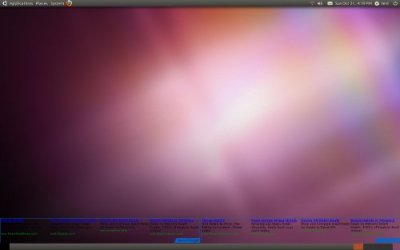 NOTE: This is not a "real" and "researched" news and is a collection of random thoughts and impressions after using Ubuntu 10.10. I've been copping some flack for this article, but ultimately this was not meant to offend anyone and was written with some humour intended.
With the recent launch of Ubuntu 10.10 Maverick Meerkat, I can't help noticing a bunch of new commercial features "embedded" into this Linux OS. In this release, Ubuntu brought with it the Ubuntu music store which allows users to buy music and the AppCenter store that allows the users to purchase applications. Previously on 9.04, they introduced UbuntuOne which is a commercial cloud based storage service allowing you to sync your files with some complimentary free space.
Next natural step is Ads! Here's why and how…