October 22nd, 2010




Do you like doing screen captures or screen casts for the iPhone via the iPhone Simulator? If you do, you will notice that the iPhone Simulator provides a limited set of app icons on the screen, which may make a screen capture or screen cast recording boring. So here's a solution I came up with to easily add the icons in. Simply visit the following links via Mobile Safari and add any of the corresponding pages to your home screen to fill up your iPhone home screen with "fake" icons.
October 16th, 2010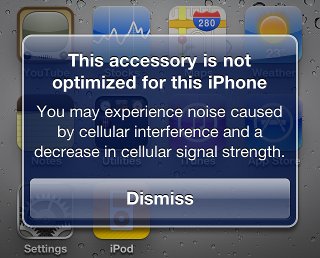 Recently with an upgrade to iOS 4.1 (or maybe a coincidence), my lady's iPhone keeps popping up with
"This accessory is not optimized for this iphone"
After much Googling, I ended up having to troll through Apple's forum before coming across this thread which had the solution to my problem. I've listed the possible fixes to save you the trouble of scrolling through Apple's forum.
October 13th, 2010
There's not much information about how to do this and while a number of file managers do give access to Windows/Samba network shares, they only allow you to edit open files leaving the application the responsibility of retrieving the file via smb protocol, which usually does not work very well. One such file manager application that I found able to do this is Astro File Manager although you'll need to also install the SMB module from Market. Both the file manager and the smb module are free (ad supported) which is great. You wont beable to open a video file with this though because the stock video player does not know how to handle smb.
The other option is to copy them to your device if you have plenty of storage.