November 19th, 2010
This was god damned annoying, send your car for repair and now the radio is locked and only showing "SEC" on the screen. Apparently, this happens when the battery is disconnected. I was only able to find the instructions after alot of grief, pain and suffering and ALL THE OFFICIAL Toyota websites were USELESS

Sounds like you? Here's how to enter the code.
October 22nd, 2010




Do you like doing screen captures or screen casts for the iPhone via the iPhone Simulator? If you do, you will notice that the iPhone Simulator provides a limited set of app icons on the screen, which may make a screen capture or screen cast recording boring. So here's a solution I came up with to easily add the icons in. Simply visit the following links via Mobile Safari and add any of the corresponding pages to your home screen to fill up your iPhone home screen with "fake" icons.
October 16th, 2010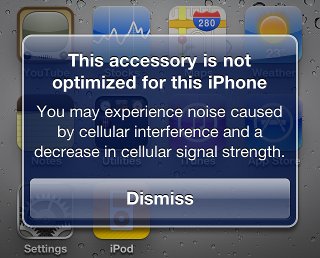 Recently with an upgrade to iOS 4.1 (or maybe a coincidence), my lady's iPhone keeps popping up with
"This accessory is not optimized for this iphone"
After much Googling, I ended up having to troll through Apple's forum before coming across this thread which had the solution to my problem. I've listed the possible fixes to save you the trouble of scrolling through Apple's forum.